Please note: the paper submission portal is now closed.
Regular papers should be at most 12 pages (including references, figures and tables). Short papers should be at most 6 pages. All accepted and registered papers will be published by Springer as a volume of Advances in Intelligent Systems and Computing. All the papers should be presented during the workshop.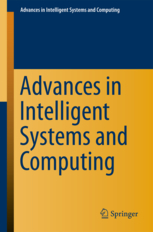 Authors should ensure that they familiarise themselves with the Springer Guidelines for Authors of Proceedings prior to the submission of any papers. Authors must prepare papers using the available LaTex or MS Word templates. LaTeX is the preferred format for text that contain mathematical formulae, but submissions using word processing formats (e.g. MS Word) are also acceptable.
PLEASE NOTE: If you are submitting to EDMA, then you need to submit via the proper portal **Do not Submit any UKCI papers to this submission point**
If you experience any problems with the paper submission process, please feel free to contact UKCI organisers via email: ukci2021@aber.ac.uk
Selected papers in substantially extended form will be considered for publication in a special issue of Expert Systems: The Journal of Knowledge Engineering (IF: 1.43).
20th Anniversary Outstanding Paper Awards
As this is a special anniversary of 20 years of UKCI, we are pleased to announce that this year the following awards
Outstanding paper submitted to UKCI2021 This will be awarded for the best overall submission to UKCI2021.
Outstanding Student Paper Award. – kindly sponsored by Springer Publishing. This will be awarded for the best student paper submission to UKCI.
Best Presentation Award – will be awarded to the overall best presentation made at UKCI2021